The Canadian Scottish Regimental Museum
Last updated on
Thursday, November 2nd, 2017
Program Description
This museum is dedicated to the history of The Canadian Scottish Regiment (Princess Mary's) from 1912 to the present.  It tells the story of Vancouver Island's militia infantry unit through both peacetime and war, from the trenches of WWI to the conflict in Afghanistan. There are many displays including uniforms, badges, weapons, medals and other artifacts.  Though ideally suited for SS 11 and History 12 classes, all levels of Social Studies classes would find it interesting. There is no admission charge but visitors may leave a donation if they wish.  Take a virtual tour at: http://www.canadianscottishregiment.ca/index.php?area_id=1015&page_id=1093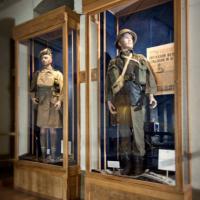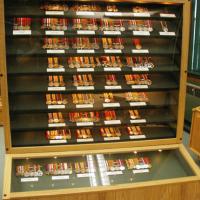 Big Ideas
Changing ideas about the world created tension between people wanting to adopt new ideas and those wanting to preserve established traditions.
Disparities in power alter the balance of relationships between individuals and between societies.
Emerging ideas and ideologies profoundly influence societies and events.
Additional Notes
Though the museum is generally only open on Tuesdays from September to May, visits can be pre-booked for other days of the week.  The museum is located inside an operational military facility therefore many parts of the building would be understandably off-limits to visitors.