A Cave Adventure Field Trip!
Last updated on
Friday, October 9th, 2015
Program Description
Come and experience one of Vancouver Island's most outstanding natural wonders. Our Cave Geology Interpretive Program is designed specifically to support school curriculum. Students explore the geologic history of underground caverns, learn about crystal formations and see ancient fossils. This unique program combines an excellent learning environment with fun-filled adventure.
What they learn in a cave . . .they won't soon forget!.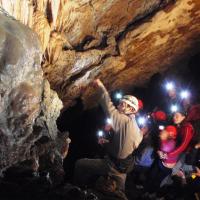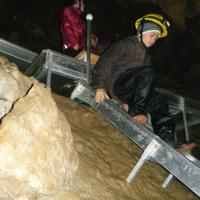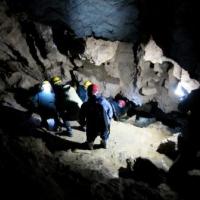 Additional Notes
Large groups are broken down into smaller groups of 14 students + 1 adult supervisor upon arrival and fitted with helmets / lights. Each group is assigned a cave guide and sets out to explore the caverns. Maximum of 56 students + 4 supervisors at one time and duration is approx. 4 hrs with this size group. Larger groups can be accommodated if extra participants can wait or take part in other activities. Minimum duration is 2 hours.
Overnight camping is also available, either in group campsites or in 8-person wall tents at extra cost.
Other group activities include rock rappelling, canoe programs, Wilderness Survival Skills, a Teambuilding Challenge Course and the Horne Lake Amazing Race! Also Marine Science studies at Deep Bay Marine Science Centre. One call arranges it all.