Chinese New Year 2022 In-Person Programs
Last updated on
Monday, November 22nd, 2021
Experience type:
In-Person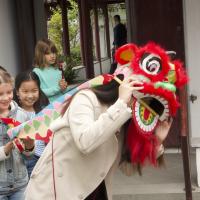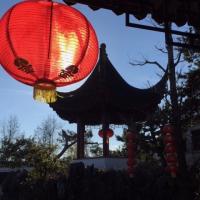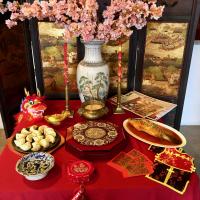 Big Ideas
Dance, drama, music, and visual arts express meaning in unique ways.
People connect to others and share ideas through the arts.
People create art to express who they are as individuals and community.
Creative expression develops our unique identity and voice.
People connect to the hearts and minds of others in a variety of places and times through the arts.
The arts connect our experiences to the experiences of others.
Curiosity and wonder lead us to new discoveries about ourselves and the world around us.
Everyone has a unique story to share.
Language and story can be a source of creativity and joy.
Stories and other texts can be shared through pictures and words.
Stories and other texts help us learn about ourselves and our families.
Through listening and speaking, we connect with others and share our world.
Stories and other texts help us learn about ourselves, our families, and our communities.
Exploring stories and other texts helps us understand ourselves and make connections to others and to the world.
Our communities are diverse and made of individuals who have a lot in common.
Stories and traditions about ourselves and our families reflect who we are and where we are from.
Healthy communities recognize and respect the diversity of individuals and care for the local environment.
Canada is made up of many diverse regions and communities.
COVID Precautions
Our trips are in-person and the health, safety and well-being of our visitors, employees, volunteers and our extended community is always our top priority. We continue to be guided by the advice of local, provincial and national public health officials and will make decisions as needed moving forward.  For everyone's safety, for the time being: - We will only be admitting one class of students plus chaperones at a time.  - All classes/programs will be led by facilitators. We are sorry that we cannot accomodate self-guided class visits at this time. - Classes will be split into smaller groups to facilitate physical distancing in the Garden - We recommend all visitors to the Garden wear a mask. Masks are available at Visitor Services upon request. - Hand sanitizer is available at the front entrance and at various points throughout the Garden - Please don't hesitate to speak to us about any special needs or concerns you or your group may have. As a non-profit organization, the Garden is grateful for your continued support and understanding.