Dynamic Dinos
Last updated on
Tuesday, July 31st, 2018
Program Description
Dinosaurs are fascinating animals that left clues on the Earth about how they looked and behaved. In this workshop students will explore the form and function of different dinosaur body parts using models and reconstructions.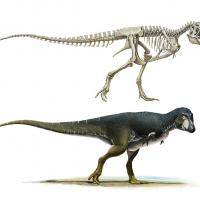 Big Ideas
Living things have features and behaviours that help them survive in their environment.
Living things have life cycles adapted to their environment.
Additional Notes
Presented in the classroom (one class per workshop). Recommended for Preschool to Grade 1.