Eagle Acres Dairy
Last updated on
Monday, November 26th, 2018
Program Description
Rumour has it Milk does a body good! Eagle Acres Dairy provides tours of our family dairy farm. Wrangle up your students and head to the Dairy to scratch 'Milk A Cow' off everyone's bucket list. Eagle Acres Dairy provides hands on guided tours that include learning to milk a cow by hand, nutrition, butter making, and feeding your new bovine buddies. Students will view part of the machine milking by farmer and by Robot! All will have a chance to sample chocolate milk, take home activity books and much more! This tour is adjustable to all age levels. Older grades may also separate cream, learn about sustainable farming, dairy technology and more. You'll walk away udderly impressed by our dairy diva's! For more information please visit our website www.eagleacres.ca Moooo....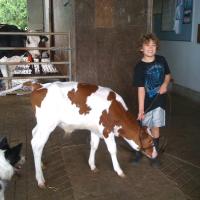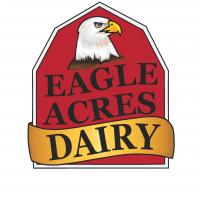 Big Ideas
Strong communities are the result of being connected to family and community and working together toward common goals.
Communities include many different roles requiring many different skills.
Communities include many different roles requiring many different skills.
Everything we learn helps us to develop skills.
Family and community relationships can be a source of support and guidance when solving problems and making decisions.
Good learning and work habits contribute to short- and long-term personal and career success.
Our attitudes toward careers are influenced by our view of ourselves as well as by our friends, family, and community.
Practising respectful, ethical, inclusive behaviour prepares us for the expectations of the workplace.
Plants and animals have observable features.
Living things have features and behaviours that help them survive in their environment.
Living things have life cycles adapted to their environment.
Additional Notes
Maximum number of students is 150.