Middle School Performing Arts Workshops
Last updated on
Thursday, July 11th, 2019
Program Description
Middle School students will work on their critical thinking, communication and social skills as they use teamwork, vocal and physical awareness and expression to collaborate on the presentation of their Big Idea. Available September through June.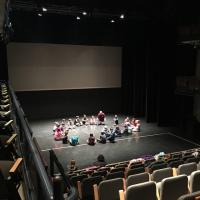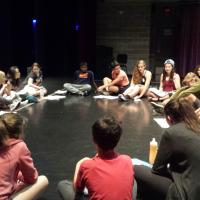 Big Ideas
Artistic expressions differ across time and place.
Dance, drama, music, and visual arts are each unique languages for creating and communicating.
Engaging in creative expression and experiences expands people's sense of identity and community.
Creative growth requires patience, readiness to take risks, and willingness to try new approaches.
Individual and collective expression can be achieved through the arts.
Identity is explored, expressed, and impacted through arts experiences.
The arts provide opportunities to gain insight into the perspectives and experiences of people from a variety of times, places, and cultures.
Exploring stories and other texts helps us understand ourselves and make connections to others and to the world.
Language and text can be a source of creativity and joy.
Daily physical activity enables us to practice skillful movement and helps us develop personal fitness.