Planning a Field Trip? Come to the Zoo!
Last updated on
Wednesday, November 21st, 2018
Program Description
General admission includes:

Educational signage about the animals at each exhibit 
Keeper Talks

A unique and engaging way for guests to connect with Animal Care staff and some of our animals by observing behaviour training and enrichment

Areas dedicated to Conservation

Wildlife biologists conducting onsite rearing and recovery of local endangered species

Observable focus on the 3 R's (Reduce, Reuse, Recycle)
A tour of our behind the scenes compost area upon request
Online Animal Library – Information about the Animals at the Zoo
Online Teacher Resources with Downloadable Zoo Scavenger Hunts & Educational Activities/Lesson Plans for the Classroom
Please Note: Teachers considering a field trip at the zoo are given a visit free of charge to aid in their lesson planning (identification required)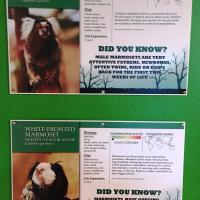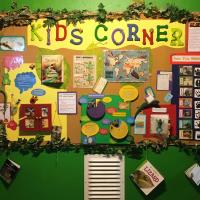 Big Ideas
Plants and animals have observable features.
Living things have features and behaviours that help them survive in their environment.
Living things have life cycles adapted to their environment.
Living things are diverse, can be grouped, and interact in their ecosystems.
All living things sense and respond to their environment.
Multicellular organisms have organ systems that enable them to survive and interact within their environment.
Multicellular organisms rely on internal systems to survive, reproduce, and interact with their environment.
Evolution by natural selection provides an explanation for the diversity and survival of living things.