Red Cross Swimming and Safety Training
Last updated on
Wednesday, October 23rd, 2019
Program Description
Marina's Swim School offers Red Cross Swimming and Safety training at our new facility. MSS's school programs are a great way for your students to have fun with their peers while learning safety in, on and around the water. Encourage an active lifestyle and give your class an opportunity to learn important swimming skills while gaining confidence in the water. Each student will be awarded a Red Cross Badge and Report Card upon successful completion of a Swim Kids Level.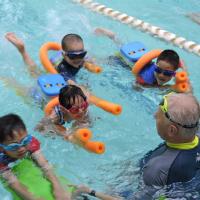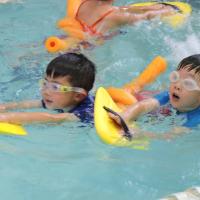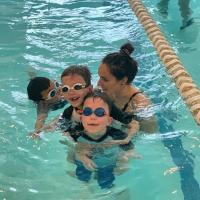 Big Ideas
Knowing about our bodies and making healthy choices helps us look after ourselves.
Learning about ourselves and others helps us develop a positive attitude and caring behaviours, which helps us build healthy relationships.
Daily physical activity helps us develop movement skills and physical literacy, and is an important part of healthy living.
Good health comprises physical, mental, and emotional well-being.
Developing healthy relationships helps us feel connected, supported, and valued.
Physical literacy and fitness contribute to our success in and enjoyment of physical activity.
Healthy choices influence our physical, emotional, and mental well-being.
Additional Notes
Marina's Swim School Field Trip Program includes swimming exercises and group games, safety stories and pool playtime. Students can complete a Swim Kids level during their program with us.