Sailing (Grades 5-12)
Last updated on
Thursday, January 9th, 2020
Program Description
RPSA has been offering field trips to grades 5-12 during May and June for over 15 years. The program challenges students to work as a team using problem solving skills in a dynamic, inclusive and safe environment while learning the basics of sailing. Personal Flotation Devices (PFDs) and a lunchroom are provided.
For more information or to book a program email info@rpsa.ca.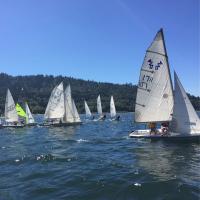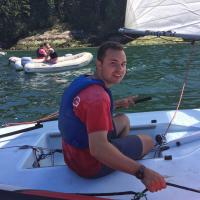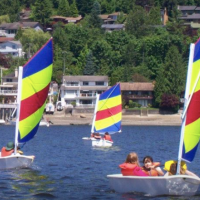 Big Ideas
Skills are developed through practice, effort, and action.
The choice of technology and tools depends on the task.
Complex tasks require the acquisition of additional skills.
Complex tasks may require multiple tools and technologies.
Complex tasks require the sequencing of skills.
Newton's three laws of motion describe the relationship between force and motion.
Earth and its climate have changed over geological time.
The biosphere, geosphere, hydrosphere, and atmosphere are interconnected, as matter cycles and energy flows through them.
Daily physical activity enables us to practice skillful movement and helps us develop personal fitness.
Knowing what we enjoy doing and knowing about our opportunities to participate in those activities helps us develop an active lifestyle
Personal choices and social and environmental factors influence our health and well-being.
Physical literacy and fitness contribute to our success in and enjoyment of physical activity
Lifelong participation in physical activity has many benefits and is an essential part of a healthy lifestyle.
Additional Notes
Programs run rain or shine. Please ensure students are dressed appropriately, have a change of clothes and are wearing close-toed shoes.