Shapes and Symbolism: Introduction to Indigenous Art
Last updated on
Wednesday, July 25th, 2018
Program Description
Making use of the Museum's appreciable collection of First Nation's art, students will be taken on an artistic journey of discovery where shapes and symbols convey deep cultural beliefs, myths and traditions. Unique hands-on activities will allow students to employ the techniques they have observed to create their own works of art.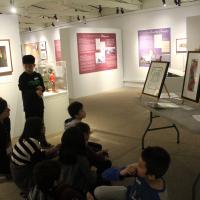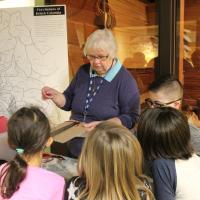 Big Ideas
Indigenous knowledge is passed down through oral history, traditions, and collective memory.
Indigenous societies throughout the world value the well-being of the self, the land, spirits, and ancestors.
Learning about indigenous peoples nurtures multicultural awareness and respect for diversity.
The pursuit of valuable natural resources has played a key role in changing the land, people, and communities of Canada.
Immigration and multiculturalism continue to shape Canadian society and identity.
Economic self-interest can be a significant cause of conflict among peoples and governments.
Additional Notes
Duration is 90minutes. Program offered January 15 to February 7. Learning Outcomes: Exploring artistic works exposes us to diverse cultures, values, knowledge and world views. Explore relationships between identity, place, culture, society and belonging through arts. Students will know and understand a variety of works of art and artistic traditions including traditional and contemporary Aboriginal arts.