Ziptrek Ecotours Bear Tour - Zipline Eco Adventure
Last updated on
Wednesday, September 26th, 2018
Program Description
The Ziptrek Bear tour is a fully guided ecology based tour that takes students through the treetops on a series of five ziplines, suspension bridges and observation platforms. Our mission is to inspire and educate students about Climate Change and Conservation, Health of the Environment and Living Sustainably. While on tour you'll be able to see first hand the difference in forest composition between the ancient, old growth forests and the second generation forests that exist in the area. All Ziptrek guests are informed about the Natural Step framework as well as information about the local ecology. It is the ideal site for interactive learning and outdoor adventure exploration.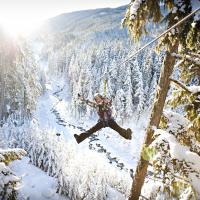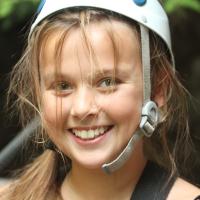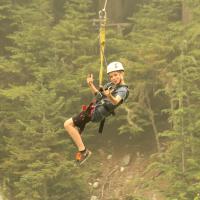 Big Ideas
Individuals have rights and responsibilities as global citizens.
Local actions have global consequences, and global actions have local consequences.
The pursuit of valuable natural resources has played a key role in changing the land, people, and communities of Canada.
Additional Notes
Each tour group consists of two professional tour guides per group of 10 students and are 2.5-3 hours in duration. Tours can departs 20 minutes apart throughout the day dependent on the day. Contact Cindy for an possible tour schedule sales(at)ziptrek.com ------------------Guests under the age of 15 years old must be accompanied by an adult within each tour group. ------------------All guests are required to read through and fill out a Release of Liability Waiver form prior to participation. Guests who are under the age of 19 are required to have the form signed by their parent or guardian prior to the tour. The Release of Liability Waiver form is available online at whistler.ziptrek.com/waiver