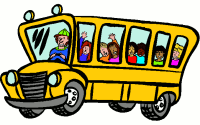 Welcome to the most comprehensive and up-to-date listing of curriculum-linked field trips available to teachers! The website contains a searchable listing of more than 500 individual programs offered by over 100 organizations in the Lower Mainland, Fraser Valley and across British Columbia. It contains all the information a teacher needs to plan a field trip – program information, transportation solutions and more.
We have created this site for you, to help you identify field trips that meet your needs, budget and schedule. We hope you will find it useful. The information contained in the Field Trip Guide is updated by individual organizations and is as current as possible. Please contact organizations directly to make your bookings and for more information about their programs.
This site is currently maintained by the volunteer BC Field Trip Fair Organizing Committee:

Jamie Purves, Science Outreach Educator, H.R. MacMillan Space Centre

Krista Tulloch, Teacher

Lisa McIntosh, Director of Learning, H.R. MacMillan Space Centre and

Emily Ooi, Educational Programs Coordinator, Richmond Museum.