THE CHIEF DAN GEORGE STORY
Last updated on
Thursday, April 14th, 2022
Experience type:
Outreach Boxes
Program Description
Through images and activities, students come to know səlilwətaɬ (Tsleil-Waututh) Chief Dan George and understand his historical significance. They discover how his acting career helped change the image of Indigenous people in the media and how his activism raised awareness of Indigenous rights in Canada. This Kit includes lesson plans to encourage discussion and critical thinking.
Chief Dan George Story Kit 2021-22
Your students will:
View primary source evidence and develop photo and artifact analysis skills.
Assess the historical significance of Chief Dan George.
Read and discuss poetry by Chief Dan George, including his 'Lament to Confederation'.
Watch a unique video about Chief Dan George produced by the MONOVA.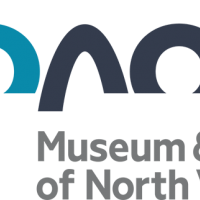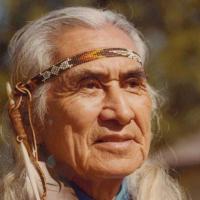 Big Ideas
Stories and other texts help us learn about ourselves, our families, and our communities.
Exploring stories and other texts helps us understand ourselves and make connections to others and to the world.
Indigenous knowledge is passed down through oral history, traditions, and collective memory.
Learning about indigenous peoples nurtures multicultural awareness and respect for diversity.
Interactions between First Peoples and Europeans lead to conflict and cooperation, which continues to shape Canada's identity.
Canada's policies and treatment of minority peoples have negative and positive legacies.
COVID Precautions
MONOVA Covid-Safety Guidelines:
Masks are required
Hand sanitation stations are set up around the Museum. 
Physical distancing is actively encouraged
 
Additional Notes
COVID- 19 KIT PROTOCOL
To pick up kits, teachers should:
Schedule drop-off and pick-up times to accommodate safe physical distancing.
Wear masks inside the building and keep 2 metres apart.
Review kit contents when picking up to avoid excessive handling by staff.
Kits are isolated for a minimum of 3 days between uses.
CONTACT