Online Learning Program
Last updated on
Monday, August 17th, 2020
Experience type:
Virtual Field Trip
Program Description
​​​With fieldtrips cancelled for the foreseeable future, school groups can still visit the Parliament Buildings virtually! The new Virtual Classroom program provides students with an opportunity to learn about the Legislative Assembly in a fun and engaging way from the comfort of their home computers or classroom. ​The interactive presentation is hosted by one of our Legislative Guides and includes lots of fun stories and many interesting photos of the Parliament Buildings from the time of its construction up to today. Students will learn about the key people who work in the Legislative Assembly, how a bill becomes a law, and the important symbols of the Legislative Assembly.​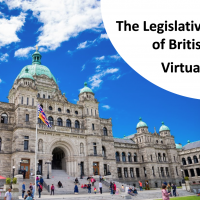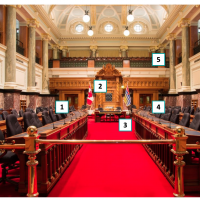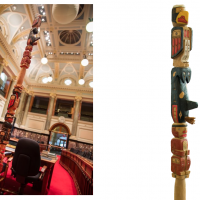 Big Ideas
British Columbia followed a unique path in becoming a part of Canada.
Canada's policies and treatment of minority peoples have negative and positive legacies.
Canadian institutions and government reflect the challenge of our regional diversity.