Watch "ocean plastic pollution" transform into new materials!
Last updated on
Monday, August 28th, 2023
Experience type:
In-Person
Program Description
Brief description of program: 
This unique field trip offers students an on-site tour of the first and only facility in North America dedicated to recovery and recycling of ocean plastic with direct traceability to ocean recovery expeditions. It includes hands-on interactive sorting of ocean plastics.
Can't get to our facility? Be sure to check out our FREE online program, https://www.bcfieldtrips.ca/trip/explore-issues-about-ocean-plastics-and...
Full Trip Details: 
Ocean Legacy Foundation is a non-profit organization dedicated to ending the ocean plastic pollution crisis, and strengthening the plastic circular economy through our recycling program. Our work is built on a four-pillar program called EPIC, which stands for Education, Policy, Infrastructure, and Cleanup.
Education and Policy are upstream efforts that prevent plastics and other waste from reaching our oceans and waterways. Infrastructure and Cleanup are downstream initiatives that seek to remove plastics from our oceans and shorelines, and process them for reintroduction into the plastic circular economy. 
The field trip will occur primarily outdoors at our Plastic Pollution Emergency Response recycling facility located in Steveston Harbour in Richmond. Ours is the first and only facility that collects marine plastics from a wide variety of sources to recover what was considered waste and turns it back into reusable plastic. Sources include: our own cleanup expeditions on coastal waters and shorelines, the Ocean Legacy network of Ocean Plastic Depots across the province, used marine/fishing gear, materials collected by other non-profit cleanup organizations and marine industrial businesses. 
The tour offers the opportunity to understand the process used to take recovered marine plastic and convert it back into high-grade 100% post-consumer processed plastic pellets for use in the manufacturing of new, value-added, durable products as part of the circular economy. Ultimately, the goal of the field trip is to foster understanding of what is considered waste and how much of what we use is, in fact, recyclable/recoverable. Students watch ocean plastic waste transform into materials that have economic value and that serve as valuable resources.
Fieldtrip structure:
Walk the facility perimeter to see the equipment and portions of the recovery process
Watch ocean plastics recycling in action
Identify resin codes
Sort items you see and use at home: a large bag of ocean-recovered plastic materials will be emptied to engage all students in an interactive sorting activity that demonstrates what types of commonly used plastics end up in the ocean. This prompts students consider their consumption habits and connects cause and effect of reduced consumption and proper disposal
See benches and lumber made from ocean-recovered plastic
What to bring:
Work gloves for sorting
Closed-toe shoes are required for safety
Snacks 
Water bottle (can be refilled with filtered water on-site if needed)
One single stall/private washroom is available on site.
FREE PARKING - is available on Chatham street; pay parking is also available in the lot directly in front of our facility.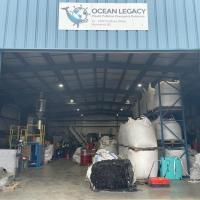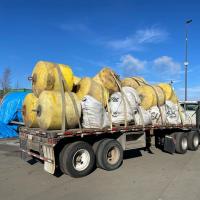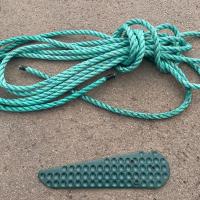 Big Ideas
Public identity is influenced by personal choices and decisions.
Practising respectful, ethical, inclusive behaviour prepares us for the expectations of the workplace.
Safe environments depend on everyone following safety rules.
Adapting to economic and labour market changes requires flexibility.
The value of work in our lives, communities, and society can be viewed from diverse perspectives.
Learning how to learn prepares us to be lifelong learners who can adapt to changing career opportunities.
The global economy affects our personal, social, and economic lives and prospects.
Designs can be improved with prototyping and testing.
The choice of technology and tools depends on the task.
Complex tasks may require multiple tools and technologies.
Design can be responsive to identified needs.
Complex tasks require different technologies and tools at different stages.
Social, ethical, and sustainability considerations impact design.
All living things sense and respond to their environment.
Energy can be transformed.
Matter has mass, takes up space, and can change phase.
The motions of Earth and the moon cause observable patterns that affect living and non-living systems.
Machines are devices that transfer force and energy.
Multicellular organisms have organ systems that enable them to survive and interact within their environment.
Everyday materials are often mixtures.
Multicellular organisms rely on internal systems to survive, reproduce, and interact with their environment.
Earth and its climate have changed over geological time.
Elements consist of one type of atom, and compounds consist of atoms of different elements chemically combined.
Life processes are performed at the cellular level.
The biosphere, geosphere, hydrosphere, and atmosphere are interconnected, as matter cycles and energy flows through them.
The electron arrangement of atoms impacts their chemical nature.
Personal choices and social and environmental factors influence our health and well-being.
Healthy choices influence our physical, emotional, and mental well-being.
Advocating for the health and well-being of others connects us to our community.
Interactions between First Peoples and Europeans lead to conflict and cooperation, which continues to shape Canada's identity.
The pursuit of valuable natural resources has played a key role in changing the land, people, and communities of Canada.
Canada's policies and treatment of minority peoples have negative and positive legacies.
Natural resources continue to shape the economy and identity of different regions of Canada.
Complex global problems require international cooperation to make difficult choices for the future.
Economic self-interest can be a significant cause of conflict among peoples and governments.
Media sources can both positively and negatively affect our understanding of important events and issues.
Systems of government vary in their respect for human rights and freedoms.
Economic specialization and trade networks can lead to conflict and cooperation between societies.
Increasingly complex societies required new systems of laws and government.
Changing ideas about the world created tension between people wanting to adopt new ideas and those wanting to preserve established traditions.
Exploration, expansion, and colonization had varying consequences for different groups.
Human and environmental factors shape changes in population and living standards.
Disparities in power alter the balance of relationships between individuals and between societies.
The physical environment influences the nature of political, social, and economic change.
COVID Precautions
Hand sanitizer is available. Visitors may choose to wear a mask and practice social distancing as required. The tour is primarily conducted outdoors.
Additional Notes
Max class size 30 students, will be divided into 2 groups of 15.  Tours are available between 1 and 4pm.