A+ Adventure at Camp Jubilee! Outdoor School Program
Last updated on
Wednesday, January 29th, 2020
Program Description
Camp Jubilee is a boat access only camp, located on 128 acres of Indian Arm oceanfront. We are a 45 minute boat ride from Cates Park, North Vancouver. Camp Jubilee provides overnight school programs from 1 – 4 nights for students from kindergarten to grade 12.  Our fully inclusive packages will provide your school with the highest quality of fun and engaging adventure activities. All our packages include your boat transportation, accommodations, meals, snacks, instructor led activities and of course our world famous campfire program! Students cabins are heated, have electricity and a two-peice bath. Teacher accomodations are in semi-private rooms in our lodge, including a teachers lounge with fireplace. Special diets can be accomodated.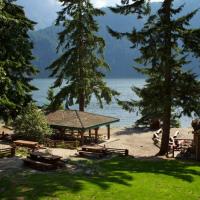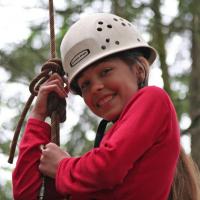 Big Ideas
We experience many changes in our lives that influence how we see ourselves and others.
Additional Notes
We offer a variety of Outdoor School programs ranging from daytrips to 5 day long adventures. Check out the activities we offer - high ropes course, low ropes course, rock climbing, kayaking, voyageur canoeing, archery, beach study, orienteering, slingshots, shelter building, team building and nature hike. We offer space for up to 150+ guests. Minimum required to book - 30 guests.