Adventure Programs
Last updated on
Wednesday, October 9th, 2019
Program Description
Fun for all ages! Join our experienced guides for outdoor adventure program sessions.
Snowshoe Tours: Wander through the snowy trails exploring the sub-alpine forest of the Coastal Mountain Range. Students will learn outdoor safety and survival skills and avalanche awareness. Duration: 1.5 hours
Alpine Wilderness Survival: A blend of hands-on survival skills and outdoor adventure experiences, neatly bound by friendly group competition. Duration: ull Day
Scavenger Hunts: The Mountain Scavenger Hunt takes school groups on an adventure to stunning locations and hidden hideouts of Grouse Mountain. Duration: 3 hours
Mountain Ropes Adventure: A series of four aerial ropes courses with varying degrees of difficulty. Balance, jump, climb, swing and zip your way to the finish! School group pricing available. Duration: variable
Ziplining: Our dual-line, five-line circuit gives you an adrenaline-pumping tour across the peaks and canyons of Grouse and Dam Mountains. School group pricing available. Tour Duration: 2 hrs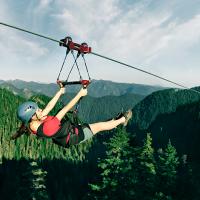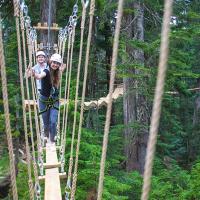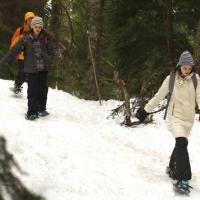 Big Ideas
Confidence develops through the process of self-discovery.
Effective collaboration relies on clear, respectful communication.
Leadership requires listening to and respecting the ideas of others.
Safe environments depend on everyone following safety rules.
Learning about ourselves and others helps us develop a positive attitude and caring behaviours, which helps us build healthy relationships.
Daily physical activity enables us to practice skillful movement and helps us develop personal fitness.
Healthy choices influence our physical, emotional, and mental well-being.