Boating Field Trip
Last updated on
Wednesday, August 12th, 2020
Experience type:
In-Person
Program Description
Boating:  Enjoy and explore the waters of on Lightning Lake with our boat rentals. Choose your adventure in a two-seater canoe, five-person Mackenzie canoe, rowboat, kayak or a stand-up paddleboard.
We have hourly and day rates available at the Boathouse (located at the Lightning Lake Day Use Area), as well as group rates for boat rentals of 6 boats or more.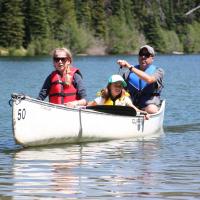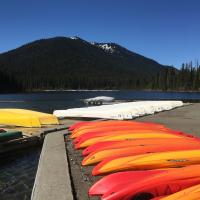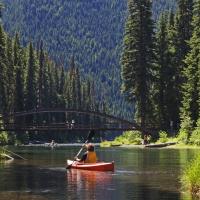 Big Ideas
Daily physical activity helps us develop movement skills and physical literacy, and is an important part of healthy living.
COVID Precautions
Manning Park Resort is strictly operating under the guidance of the Provincial Health Officer with increased cleaning and safety protocols to ensure guest safety during COVID-19. All life jackets (PFD), boats, paddles, and touchpoints are sanitized after each and every use. We urge all guests to social distance while visiting the boathouse.