The Forbidden Vancouver Tour - Downtown and Gastown Walking Tour
Last updated on
Thursday, October 17th, 2019
Program Description
We offer a custom version of our walking tour, The Forbidden Vancouver Tour – specially adapted for school groups – that provides an interactive forum for students to learn about BC and Canadian social history through Vancouver's past. The tour recounts the results of the temperance movement's push to make BC liquor-free in the early 20th century. Their successful campaign in 1917 made Vancouver a dry city. But only in theory. In reality, the city was overwhelmed by illicit activity, including bootlegging, gambling and vice. The tour charts the influence of women's rights, religious fervour, war, corruption and crime on the city's morals during a time of huge economic growth. Lasting 2 hours, the walking tour makes a unique field trip for any secondary-level student group: the tour discusses the effects of WWI on Canadian society; puts a human face on the pre- and inter-war periods in Vancouver; explores Canadian prohibition and involvement of Canada in later U.S. Prohibition; discovers the role of women in social, political, and economic change through the temperance and women's suffrage movements; visits some of the most historically significant buildings and places in Vancouver, including the Hotel Victorian, Dominion Building, Sun Tower, Abbott Street, Hastings Street, and Water Street; discusses the race riots of 1907, including the events leading to it and the aftermath for Chinese and Japanese people in Vancouver; draws parallels in contemporary attitudes toward drug prohibition and poverty with social issues and remedies of the early 20th century.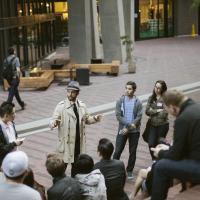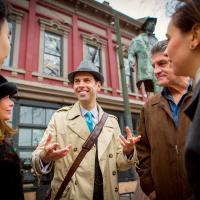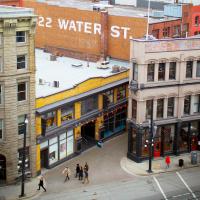 Big Ideas
Collective identity is constructed and can change over time.
Disparities in power alter the balance of relationships between individuals and between societies.
Emerging ideas and ideologies profoundly influence societies and events.
The physical environment influences the nature of political, social, and economic change.
Additional Notes
We can accommodate groups up to 80 students, depending on time of year. The walking tour is 2 hours in duration.