Industry and Community
Last updated on
Wednesday, August 19th, 2020
Experience type:
Virtual Field Trip
Program Description
How does industry impact a community? Learn about the fur trade, railroad, port, lumber mills, and others as you play our industry bingo. Listen to the stories of industry workers of the past, handle objects and examine historical photos and documents. Program adjusted to meet curriculum objectives for each grade level. *Program materials available as an in-class kit.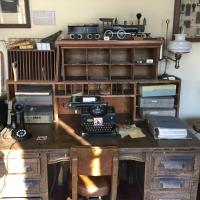 Big Ideas
Stories and traditions about ourselves and our families reflect who we are and where we are from.
Additional Notes
Any group size can be accomodated. Large groups please contact musuem.