My Community on the Waterfront (Gr 1-3)
Last updated on
Friday, September 1st, 2023
Experience type:
In-Person
Program Description
Explore the historic houses and engage in story time and eye-spy activities to learn about Steveston's unique cultural community. Students will participate in a shopping relay game while representing a family that may have lived in this community. Experience what life may have been like for the workers, families and children from diverse cultures who lived and worked here together.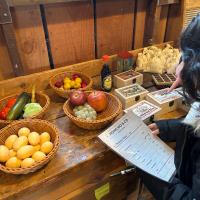 Big Ideas
Healthy communities recognize and respect the diversity of individuals and care for the local environment.
Our rights, roles, and responsibilities are important for building strong communities.
Canada is made up of many diverse regions and communities.
People from diverse cultures and societies share some common experiences and aspects of life.