Nordic Group Activities
Last updated on
Wednesday, August 12th, 2020
Experience type:
In-Person
Program Description
Nordic: At Manning Park Resort, Nordic skiers can explore over 60 km of classic and skate ski groomed trails, as well as 160 km of backcountry trails. This is cross-country skiing at its finest—in forests and valleys, with a scenic mountain backdrop. Equipment rentals and lessons are available. The Nordic Centre also offers guided cross-country skiing and snowshoeing tours. 

Snowshoeing at Manning Park Resort is a fun and adventurous way to get into the park. With access to over 300km of trails for individuals of all abilities, individuals new to snowshoeing can follow marked trails through the surrounding forest.  Equipment rentals are available.
Guided excursions: We offer both day and evening excursions with our friendly and knowledgeable guides. Prices are based on group numbers, and packages are available with or without rental equipment.
Ice Skating: Ice skating at Manning Park Resort is available to all our guests when our outdoor rink is open. We also have everything you need to rent for a day of skating or a rousing game of hockey, including skates, hockey sticks, helmets and soft pucks. To protect guest safety, hard pucks are not permitted on the rink.  See our friendly staff at the Nordic Centre for all equipment rentals. Please note that access to the outdoor rink is weather dependent. The ice rink can be reserved exclusively by request.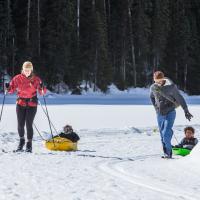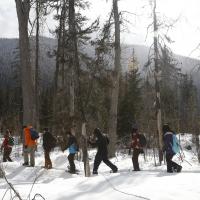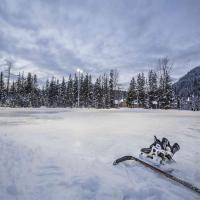 Big Ideas
Daily physical activity helps us develop movement skills and physical literacy, and is an important part of healthy living.
Daily participation in different types of physical activity influences our physical literacy and personal health and fitness goals.
Lifelong participation in physical activity has many benefits and is an essential part of a healthy lifestyle.
COVID Precautions
Manning Park Resort is strictly operating under the guidance of the Provincial Health Officer with increased cleaning and safety protocols to ensure guest safety during COVID-19.
For Winter activities, specific COVID-19 precautions will be provided closer to the beginning of the ski season.
Additional Notes
Evenings at Manning
Keep the fun times rolling into the evening at Manning Park Resort! We have lots of options to keep your group busy and happy after the slopes are closed. Consider an evening snowshoe excursion by headlamp, or book a fun educational program. We also have a swimming pool & hot tub facility and a night lit skting rink. Both facilities can be booked for exclusive use by your group. Need evening skate rentals? Let us know in advance and we will have someone available to help. Book evening activities by email with gsmanager@manningpark.com.