Outdoor Education - Curriculum Based Nature Studies
Last updated on
Wednesday, August 19th, 2020
Experience type:
In-Person
Program Description
Based on the BC curriculum, Stillwood's Outdoor Eduation Program is designed to take classroom learning outside in a practical and hands-on approach. The program is modular and covers content from K-12, meaning you get to pick and choose what topics you would like for your field trip, no matter what grades you teach.
Our modules include: Water Cycle, Stream Quality & Flow Rate, Bug Catching, Biodiversity Surveying, Wildlife Discovery, Geology & Landforms 
We also facilitate nature hikes and team building sessions!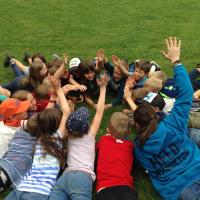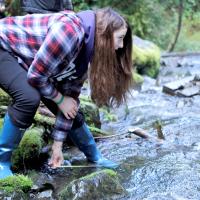 Big Ideas
Data from the results of an experiment can be used to predict the theoretical probability of an event and to compare and interpret.
Linear relations can be identified and represented using expressions with variables and line graphs and can be used to form generalizations.
Linear relations can be represented in many connected ways to identify regularities and make generalizations.
The constant ratio between the circumference and diameter of circles can be used to describe, measure, and compare spatial relationships.
Analyzing data by determining averages is one way to make sense of large data sets and enables us to compare and interpret.
The relationship between surface area and volume of 3D objects can be used to describe, measure, and compare spatial relationships.
Analyzing the validity, reliability, and representation of data enables us to compare and interpret.
Daily and seasonal changes affect all living things.
Plants and animals have observable features.
Living things have features and behaviours that help them survive in their environment.
Observable patterns and cycles occur in the local sky and landscape.
Living things have life cycles adapted to their environment.
Water is essential to all living things, and it cycles through the environment.
Living things are diverse, can be grouped, and interact in their ecosystems.
Wind, water, and ice change the shape of the land.
All living things sense and respond to their environment.
The motions of Earth and the moon cause observable patterns that affect living and non-living systems.
Earth materials change as they move through the rock cycle and can be used as natural resources.
Multicellular organisms have organ systems that enable them to survive and interact within their environment.
Multicellular organisms rely on internal systems to survive, reproduce, and interact with their environment.
Earth and its climate have changed over geological time.
The theory of plate tectonics is the unifying theory that explains Earth's geological processes.
The biosphere, geosphere, hydrosphere, and atmosphere are interconnected, as matter cycles and energy flows through them.
We shape the local environment, and the local environment shapes who we are and how we live.
COVID Precautions
We are following guideline outlined by WorkSafe BC and BC Camps Association to ensure optimal hygiene and safety. Details can be provided during the booking process. Please note that we have very limited capacity for field trips at this time due to decreased staff availability during COVID restrictions.
Additional Notes
We offer both day trips and multi-day programs. As this is a modular program, we can create combinations of modules to suit your needs, whether you are interested in a half-day, full day or multi-day field trip. We have on site accomodation and food service available for multi-day programs as well as lunch for day trips.