Outdoor Education at YMCA Camp Elphinstone
Last updated on
Thursday, September 17th, 2020
Experience type:
In-Person
Program Description
Ahh! The great outdoors! With 144 acres of ocean-front property, lush rainforest and quiet creeks, YMCA Camp Elphinstone is an ideal location for learning in the great outdoors. Located on British Columbia's beautiful Sunshine Coast, YMCA Camp Elphinstone is just two kilometres north of the Langdale Ferry Terminal and a 40-minute ferry ride from Horseshoe Bay in West Vancouver.
Through meaningful outdoor experiential learning, kids develop strong and healthy minds and bodies while they learn and grow with their classmates. Students are challenged outside the traditional classroom and benefit from hands-on learning as they explore the serene forests and rocky shoreline of beautiful YMCA Camp Elphinstone.
Programming is customized for each group and designed to fulfill BC Ministry of Education prescribed learning outcomes. Participants benefit from:
Structured activities like our discovery hike or marine beach study that teach about marine wildlife or the ecosystem.
Programming that focuses on skill development such as archery, orienteering or outdoor living skills.
Activities like our high or low ropes courses that encourage leadership and team building.
Water-based programming such as kayaking, canoeing and swimming.
Games and sports with an emphasis on physical activitiy, strategy and teamwork.
Interactive leadership sessions that focus on conflict resolution, group dynamics, public speaking and more.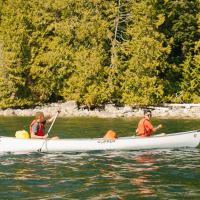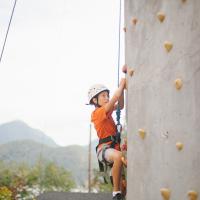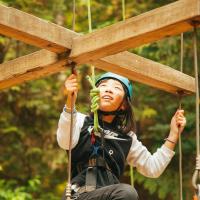 Big Ideas
Skills can be developed through play.
Skills are developed through practice, effort, and action.
Living things have features and behaviours that help them survive in their environment.
Learning about ourselves and others helps us develop a positive attitude and caring behaviours, which helps us build healthy relationships.
Daily participation in different types of physical activity influences our physical literacy and personal health and fitness goals.
COVID Precautions
Programs at YMCA Camp Elphinstone are suspended for the fall of 2020 and resuming with modified procedures in the spring of 2021. The YMCA of Greater Vancouver has developed robust COVID-19 health and safety procedures, including modified programming, enhanced cleaning measures, physical distancing, reduced capacity, hand sanitization stations and more. Please contact us for more information.