The Really Gay History Tour
Last updated on
Tuesday, August 18th, 2020
Experience type:
In-Person
Program Description
It's time for Vancouver's secrets to come out of the closet. The wild, untold history of Vancouver's LGBTQ2+ community comes alive through stories of struggle, unity, and celebration on an adventure through Downtown and the West End. You'll meet a history of outrageous drag queens, book store bombings and the unsung heroes who forever changed the social fabric of our city.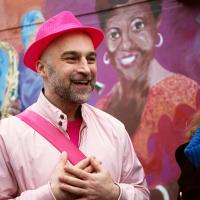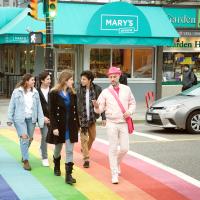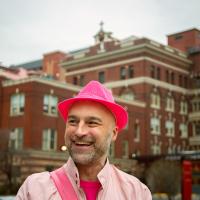 Big Ideas
Collective identity is constructed and can change over time.
Disparities in power alter the balance of relationships between individuals and between societies.
Emerging ideas and ideologies profoundly influence societies and events.
The physical environment influences the nature of political, social, and economic change.
COVID Precautions
- Strict limit on group size of 12. - Walking tours will take place completely outside. - Social distancing practiced throughout the tour. That means maintaining six feet distance between attendees and the guide. - Zero physical contact between students or chaperone and the guide. - Mask wearing encouraged for students that prefer to wear masks. - Anyone feeling ill, or who has been in contact with anyone ill in the previous two weeks, should not attend.
Additional Notes
Duration: 2 hours