Urban Ecosystems: High School Program
Last updated on
Thursday, August 10th, 2023
Experience type:
In-Person
Program Description
Lost Lagoon is an urban treasure trove! Learn about the species that call this area of Stanley Park home and their interactions with the downtown core.
How do human and environmental systems interconnect in Vancouver? Dive into what makes a healthy urban ecosystem and how biodiversity and climate change affect Stanley Park. This fun and informational program will ignite curiosity for any high schooler.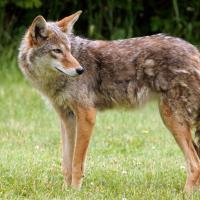 Big Ideas
All living things sense and respond to their environment.
Earth and its climate have changed over geological time.
Evolution by natural selection provides an explanation for the diversity and survival of living things.
Human and environmental factors shape changes in population and living standards.