Wet & Wild Elaho Exhilarator
Last updated on
Wednesday, August 26th, 2020
Experience type:
In-Person
Program Description
Along with some of North America's most exhilarating rapids, this river journey will take your group through approximately 20 kilometers of British Columbia's most inspiring wilderness in the stunning Tantalus Mountain Range less than an hour away from the city.
This is a full-day event suitable for all experience levels. Check-in time in Squamish is 8:30am for a 9am start, and return time to the rafting base at 2:30pm.
*Please contact us if you need a customized itinerary!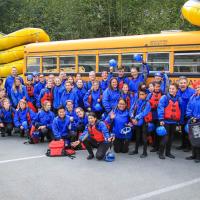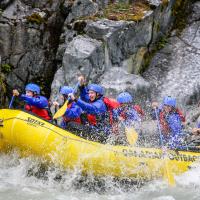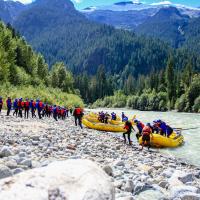 Big Ideas
Earth and its climate have changed over geological time.
Knowing what we enjoy doing and knowing about our opportunities to participate in those activities helps us develop an active lifestyle
Advocating for the health and well-being of others connects us to our community.
Healthy choices influence our physical, emotional, and mental well-being.
COVID Precautions
https://www.canadianoutbackrafting.com/covid-19-update/
Additional Notes
Add a SURVIVOR event and LUNCH
Students will enjoy the morning working together in teams on challenges seen on the popular TV series. Then, after a delicious lunch, it's time to go rafting on the popular Elaho Exhilarator!
Make it a 2-DAY EXPEDITION in the wilderness
Students will enjoy the morning rafting on the Elaho & Squamish Rivers and arrive to our riverside campsite to a delicious 3-course meal and evening entertainment. Breakfast the next morning is followed by a river rafting float before returning to our rafting base.