Winter Birding
Last updated on
Friday, August 11th, 2023
Experience type:
In-Person
Program Description
Lost Lagoon hosts a wide variety of over-wintering bird species in the Park.
Flock to Stanley Park with your students to explore the Park's birds! Use binoculars, learn how to identify winter bird species, and discover their many adaptations to survive the winters!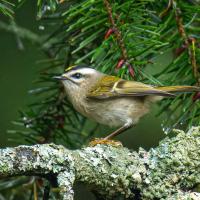 Big Ideas
All living things sense and respond to their environment.
Evolution by natural selection provides an explanation for the diversity and survival of living things.