Classroom Art Kits
Last updated on
Friday, August 18th, 2023
Experience type:
Outreach Boxes
Program Description
Can't visit the gallery? The School Art Program has created classroom art kits to bring the exciting world of contemporary art into the classroom or home classroom.  Each kit is a combination of online content plus specialty art supplies for each student.  The online content contains videos of our art educators guiding students step by step through 3-5 different art lessons which are all connected by the themes of our gallery exhibitions. Also included are virtual exhibition tours and video interviews with gallery artists and a teacher guide so students can learn about contemporary Canadian Artists and connect their work and experiences to the exhibition artworks.  For more information or to book a kit check out our gallery website.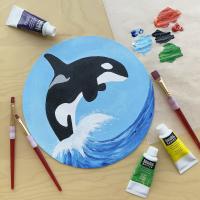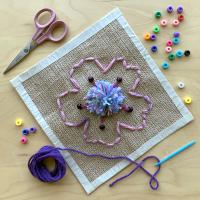 Big Ideas
Technologies are tools that extend human capabilities.
Skills are developed through practice, effort, and action.
The choice of technology and tools depends on the task.
Engagement in the arts creates opportunities for inquiry through purposeful play.
People connect to others and share ideas through the arts.
People create art to express who they are as individuals and community.
Creative expression develops our unique identity and voice.
Inquiry through the arts creates opportunities for risk taking.
Artists experiment in a variety of ways to discover new possibilities.
Creative expression is a means to explore and share one's identity within a community.
Exploring works of art exposes us to diverse values, knowledge, and perspectives.
Engaging in the arts develops people's ability to understand and express complex ideas.
Experiencing art challenges our point of view and expands our understanding of others.
Through art making, one's sense of identity and community continually evolves.