The Dark Secrets of Stanley Park Tour
Last updated on
Tuesday, August 18th, 2020
Experience type:
In-Person
Program Description
Stroll along Stanley Park's glistening shoreline and walk beneath its towering trees as students hear the inside story of one of the world's most remarkable parks. They'll discover the famous seawall, dark forested trails, secret cemeteries, the Lions Gate Bridge, historic totem poles, bizarre public art, notorious crime scenes, and the secret of Deadman's Island. Students will learn about the First Nations who have lived in what would become Stanley Park for 3,000 years, and how these communities were affected by the creation of the park in 1888.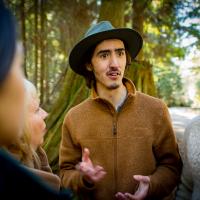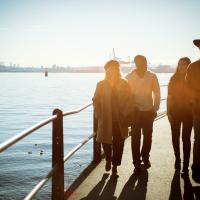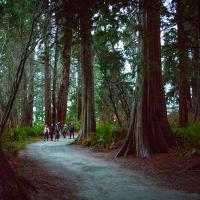 Big Ideas
Disparities in power alter the balance of relationships between individuals and between societies.
Emerging ideas and ideologies profoundly influence societies and events.
The physical environment influences the nature of political, social, and economic change.
COVID Precautions
- Strict limit on group size of 12. - Walking tours will take place completely outside. - Social distancing practiced throughout the tour. That means maintaining six feet distance between attendees and the guide. - Zero physical contact between students or chaperone and the guide. - Mask wearing encouraged for students that prefer to wear masks. - Anyone feeling ill, or who has been in contact with anyone ill in the previous two weeks, should not attend.
Additional Notes
2 hours in duration