Machines at Work (Virtual field trip and outreach box)
Last updated on
Sunday, August 16th, 2020
Experience type:
Virtual Field Trip
Program Description
Theme:  
Simple machines are the building blocks to complex machines 
Complex machines work in tandem to produce products 

Everyone and every machine have a part to play 
Description: This unit is divided into three parts that could last over a week. The first part includes an activity with wooden tools to investigate and explore simple machines. The second part is about compound machines and an assembly line (our salmon canning line) introduced through a workshop lead by an interpreter. The last part will be a classroom activity. Using their knowledge of simple and complex machines, students will design and draw their own assembly line. 
This unit includes:  
Unit designed entirely with Pre and Post activities, a workshop and a physical kit. 

Connection with Social Science   

Instructions with the Wooden simple machine toys (included in the physical kit).   

An online workshop of one hour with an Interpreter 

Multiples activities  
Historical photos and videos  

Kahoot quiz  

Two scavenger hunts  

Word search  

Support from Gulf of Georgia Cannery Society programs staff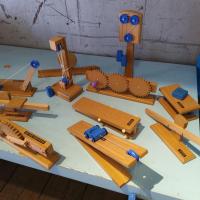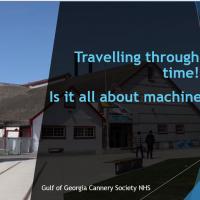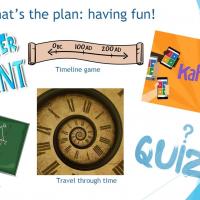 Big Ideas
Machines are devices that transfer force and energy.
Additional Notes
How to get this program:  
We will set up a time to pick up the kit and date for your workshop.  

You will receive all the instructions and the activities one week in advance.  

Free and safe pick up at Gulf of Georgia Cannery National Historic Site from Monday to Sunday from 10-5 (or shipping at your own expense).  

Enjoy your kit for a week  

Schedule the workshop during the same week.  
Return the kit to the Gulf of Georgia Cannery National Historic Site.