Native-Newcommer Relations: Case Studies in Contact, Colonialism, and Resistance
Last updated on
Tuesday, December 1st, 2020
Experience type:
Online Resource
Program Description
Format: Online kit available at https://monova.ca/native-newcomer-relations-case-studies-in-contact-colonialism-resistance/
Secondary level students will critically analyze both archival and contemporary newspaper articles relating to aboriginal rights and land title in British Columbia. This program presents the story of native activism in the mid-twentieth century through the lens of one individual (Maisie Hurley, 1887-1962), founder of the Native Voice newspaper.
This program has been organized with the Squamish Nation Education Department and made possible in part through a grant from the Museums Assistance Program, Department of Canadian Heritage.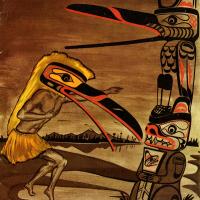 Big Ideas
Disparities in power alter the balance of relationships between individuals and between societies.
COVID Precautions
Not Applicable