Virtual Tours
Last updated on
Tuesday, September 1st, 2020
Experience type:
Virtual Field Trip
Program Description
Visit us from your classroom or home and learn about Maillardville and Coquitlam. Book our Mackin House Tour and learn about Edwardian era homes. Learn about the history of transportation in Canada with our Fraser Mills Train Station and CP Rail Caboose Tour. Go back in time to Coquitlam in the 1940's and learn what life was like for those who stayed behind in Canada during WWII.
Or take a look at Deconstructed: The Hidden History of Everyday Objects our newest exhibit for 2020.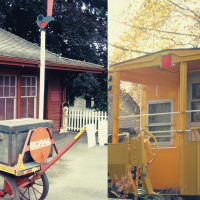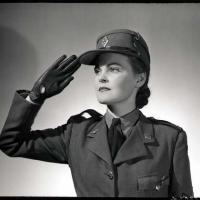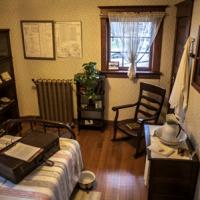 Big Ideas
Humans interact with matter every day through familiar materials.
People create art to express who they are as individuals and community.
People create art to express who they are as individuals and community.
Our communities are diverse and made of individuals who have a lot in common.
Stories and traditions about ourselves and our families reflect who we are and where we are from.
We shape the local environment, and the local environment shapes who we are and how we live.
Canada is made up of many diverse regions and communities.
Local actions have global consequences, and global actions have local consequences.
People from diverse cultures and societies share some common experiences and aspects of life.
British Columbia followed a unique path in becoming a part of Canada.
The pursuit of valuable natural resources has played a key role in changing the land, people, and communities of Canada.
Canadian institutions and government reflect the challenge of our regional diversity.
Immigration and multiculturalism continue to shape Canadian society and identity.
Geographic conditions shaped the emergence of civilizations.
Contacts and conflicts between peoples stimulated significant cultural, social, political change.
Exploration, expansion, and colonization had varying consequences for different groups.